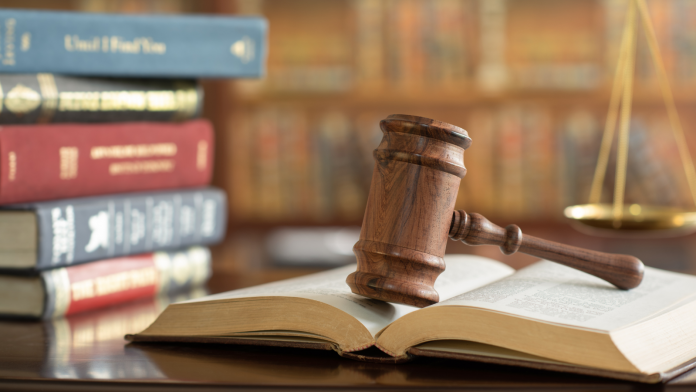 A new post-baccalaureate program aims to provide law schools with a means of offering deferred admission to first-generation and underrepresented applicants who may need additional preparation and exposure before starting law school, AccessLex Institute recently announced.
AccessLex Institute was previously a student loan provider but now operates as a nonprofit that provides resources, access, and affordability to legal education. This month, the nonprofit announced the LexScholars Post-Baccalaureate program, an initiative that allows law schools to offer deferred Fall 2023 admission to applicants from underrepresented racial, ethnic, and socioeconomic backgrounds during the 2021-22 admission cycle.
"We're going to increase the chances of good outcomes for people who otherwise would not have gotten a law school opportunity," Aaron Taylor, the executive director of AccessLex's Center for Legal Education Excellence, told Reuters.
So far, 10 U.S. law schools, including the Willamette University College of Law and the University of St. Thomas School of Law, have agreed to participate in the program. AccessLex hopes to acquire 15 law school partners once the program officially launches next year, Reuters reports.
The curriculum will span from July 2022 through July 2023 and focus on LSAT preparation, analytical and critical thinking skills building, and financial education, according to the AccessLex website. Participants will take a Kaplan online LSAT course, be required to retake the LSAT at least once while enrolled in the program, and more.
Law school admins: Have you ever found the right student, just at the wrong time in their educational journey? The LexScholars Post-Baccalaureate Program offers deferred admission to promising students who need more preparation before starting law school: https://t.co/5oVvbha0O2 pic.twitter.com/Z1j93Uxokl

— AccessLex Institute (@AccessLexInst) November 22, 2021
To be eligible for the program, applicants must be from a racial or ethnic background, first-generation bachelor's degree graduate, or Pell Grant recipient.
Participants must also have a bachelor's degree by August 2022, have an LSAT score no higher than the 25th percentile, have not previously enrolled in a JD program at an American Bar Association-approved school, and commit to enrolling at a referring law school, upon successful completion of the program, according to the AccessLex website.
Applicants who complete the program will receive fall 2023 admission to the law school that offered deferred admission, a scholarship award of at least 20 percent, and up to a $3,000 stipend from AccessLex. The stipend includes $1,000 for every academic year completed as full-time students and $750 per year for part-time students.
The program is of no cost to law schools and participants. The deadline for applicants is May 15, 2022.